Despite the summer heat outside, it seems like hard rain has been pouring over my life the past weekend.
Sunday was relatively peaceful. I attended Palm Sunday mass at Greenbelt church. I have started going to mass regularly for the past 3 Sundays now. After mass, I spent some time alone reading a book. That place is beautiful. Sunday mornings, when there is no mall crowd but just church-goers, give me quiet moments in that otherwise noisy mall. I got home at midday and I was able to catch on sleep.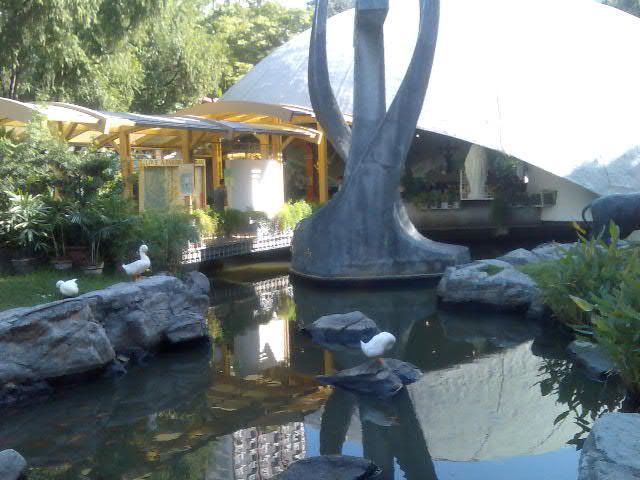 Greenbelt church
When I woke up Monday morning, I learned from
my sister
that my grandmother was rushed to the hospital again. She was vomiting blood. I had the idea that it was severe gastric ulcer because of her medical history. My mother flew to Bacolod Monday afternoon to visit my Lola. Lola has started pooping blood as well. As of this blog entry, she is in the ICU and has been transfused with 5 bags of blood. I hope and pray that everything is going to be alright. Whatever God chooses to do for my grandmother, I just pray for strength for my family. When in stress, Mama doesn't sleep and eat. My siblings and I have been reminding her to put some food in her stomach otherwise her own ulcer may be aggravated.
Let me rewind a little bit. Monday morning was my sister's Oath Taking ceremony. My parents were supposed to go. Of course, it was a milestone for her. I can remember my own Oath Taking a few years back and it was an unforgettable moment. Because of what happened to my Lola, my mother decided not to go. I was going to take her place instead. I saw my sister's sad face and I knew I had to convince my mother to go. Even if it means us (my brother and I) buying her tickets for her and bringing her luggage to SMX (oath-taking ceremeny venue) so she can go directly to the airport. Since my mother is just going to take advantage of cheaper priced tickets, she said she had to be at the airport really early and that means missing my sister's oath taking. I was really disappointed and I was angry too. My first thought was, how can my mother choose to go to the province over my sister's Oath Taking ceremony? Her decision just goes to show what her priorities are. So, we went on with it. The ceremony was, for the most part, touching. I can't help but think that my mother was supposed to be in my place beside my father. But after the updates that we are getting from Bacolod, with all the things going on with my grandmother, I felt guilty of thinking that way. Yes, my mother had a choice and I just realized she would have loved to be there for my sister but my grandmother can't wait. I can just imagine how torn she was then. She had to make a decision. I am so sorry.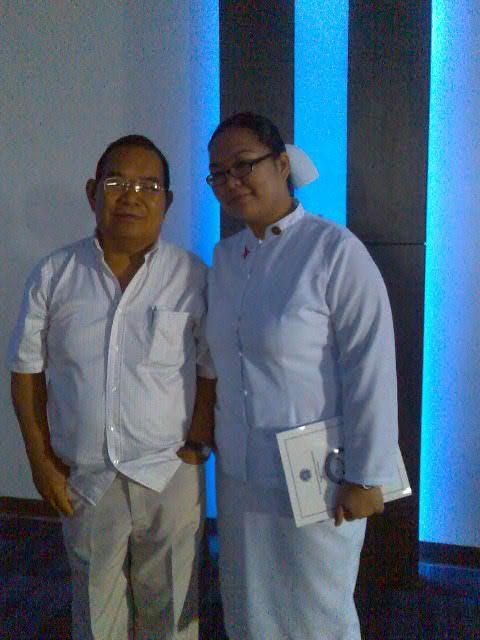 Papa and sis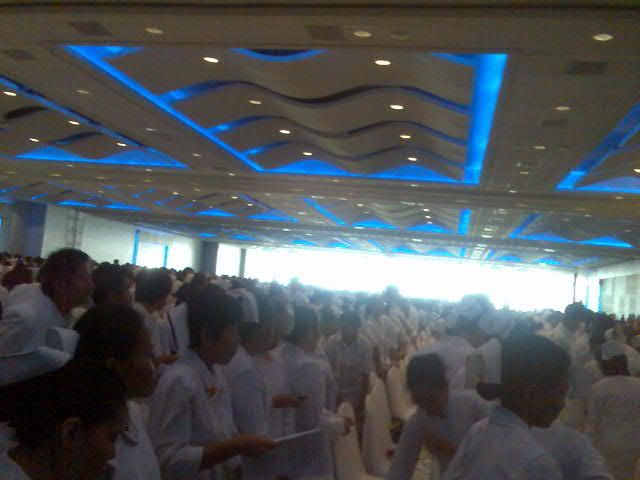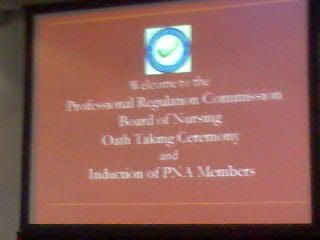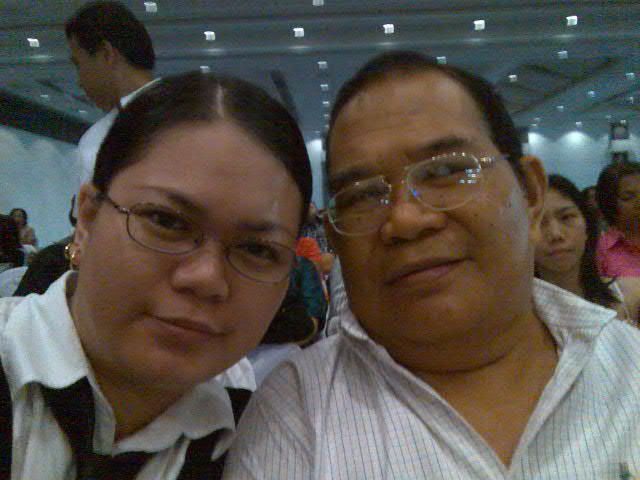 with Papa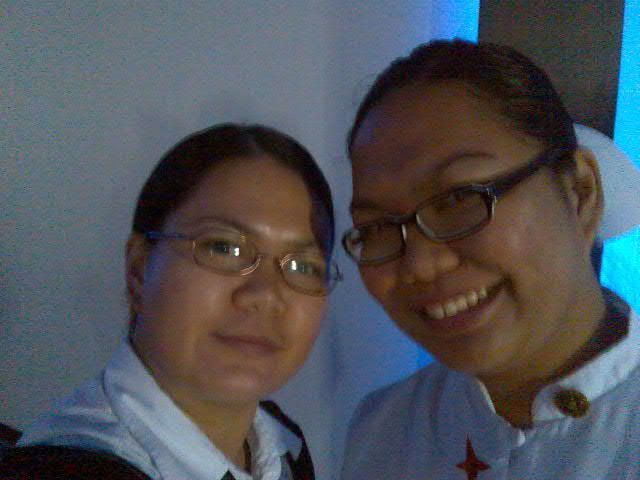 with sis
Monday evening, I received another sad news.
Tien Dalao
, a good friend from way back in my Montalban (Rizal) rotation days, a very lively and sunny personality, a smart, young, creative, sexy and sassy girl, a gifted Occupation Therapist, someone who would never fail to light up another person's day, passed away from pneumonia complications. I was flabbergasted! I mean, she just posted some comments on my blog a few weeks back. OMG. I felt numb. I was in a meeting that time and I just felt like I was lost for a moment. I didn't know how to react. I asked when the burial date is and my college classmate told me she had no idea and we have to call the funeral home. OMG. I mean, how could that happen? It's summer already and I was looking forward to her pictures on her blog! I wanted to see more pictures of her, the people and places she would have seen. I can imagine her surfing or just being a beach bum somewhere remote and untouched. I'm going to miss her and the way she always makes people, especially her special "kids" happy.

pretty girl




Tien in Batanes
I stole these pics (some of her latest) from her
Xanga site
. I hope she doesn't mind. I know she's probably smiling where she is right now. She has touched a lot of lives. Her mission in this world was complete. I am going to miss her wonderful pictures and deep thoughts. I am going to miss her.
Tonight, I am going back to work. I will momentarily forget the craziness the weekend brought me. I will now have to focus on the uncertainties of my so-called career. Life must go on as they say. But I know it will never be the same again..