My sister
got her first Smacker for free! I wrote a
blog entry about my Penny Brown moment
and it was chosen as one of those blog entries who won in their promo after I named my own Penny Brown combination (Sinful Escape). We got the free Smacker yesterday when we dropped by Food Choices in Glorietta 4, Makati.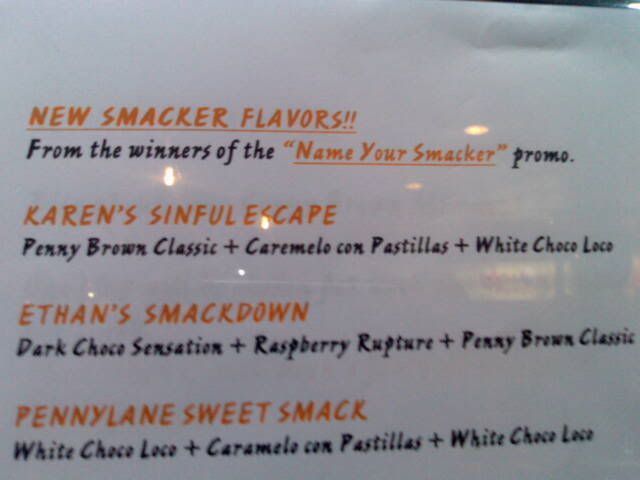 my sis caught my name on their list
I have been on leave from work for a few days now and I'm feeling better. I guess I'm just burned out from work. I haven't even stayed home as much as I would want to. I've been out and about with my sis and mother. I am going back to work tonight and I'm gonna miss watching
"Lost"
and
"House"
marathons.
I made some modifications on
For the Love of Tolkien blog entry
and it was just posted in the
New Worlds Alliance website
.
Check it out
. Cool.
A few days from now, it's gonna be a whole new year. I have a lot of things to be grateful for and a lot of lessons learned from this year 2006. I am not really into making New Year resolutions but I just hope it's gonna be a brighter and happier year for all of us.