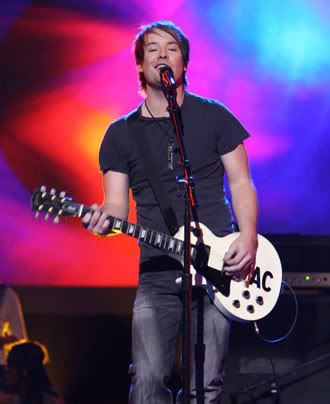 David Cook won!!! Woohoo!!! =)
I have to be honest, it was not expected. I mean, after watching Simon's not-so-nice feedback about his last 3 songs, I can see why David Cook was emotional and very nervous.
I had to hurry home after my shift earlier to watch the American Idol finale live on TV. At the back of my mind, I was still thinking he might lose. I enjoyed the program and seeing Filipino Renaldo Lapuz perform made me laugh. The performances were great and I nearly swooned when David Cook sang the lines "Oh thinking about our younger years... There was only you and me... We were young and wild and free...". *sigh*
Oh and those Ford Hybrids look cool! =)
It was good that Simon made a public apology to Cook, but then again, it was also lame because he did it after the votes were cast. Oh well, no matter what, Cook still won. He deserves it, in my opinion. David Archuleta is talented and he really has a powerful voice. He's too young though and I don't think he's "ripe" enough. He lacks confidence and star quality when he's on stage. David Cook, on the other hand, may look like a rockstar, but he's versatile. He can croon a ballad and rock out with a band. Most of the songs he covered were better than the original (again, IMHO). I appreciated Mariah Carey's "Always Be My Baby" after listening to his version. It feels like he meant the lyrics. There was no "doobeedoop-dong" part that may distract me from knowing what the song is all about. I also love "I Don't Wanna Miss a Thing". I think he was in his element when he sang it. He looks good when playing the guitar. Aww! Now, I am looking for the studio version of "Dare You To Move". I think if he made an album full of revivals, it would still rock. \m/
I have never been *this* affected with any American Idol season before. I am biased, I know. So, sue me. Haha! I'm just happy he won. I love him to bits. Hahaha! =)
*pet name "cookie" courtesy of Ian. Haha!