Yesterday was a rollercoaster ride. After shift, I met up with my friends to celebrate Sarah's birthday in advance. It's tough working in different companies now but at least meeting up is fun if we haven't seen each other for a while. It was a bit nostalgic and hysterical at the same time.
Click this for the pics.
Then I watched
Nanny McPhee
with my Ma and
sister
. It was funny and touching. The kids are so cute and Emma Thompson did a splendid job as Nanny McPhee, creepy but lovable at the same time. Weird huh?
After the movie, something happened that was too embarrassing. I am so stupid and so laden with guilt that I wanted the ground to swallow me. Oh well, I'll see what happens.
After that my sis and I hung out in the dolphin park in front of Glorietta 4 to wait for
Rivermaya
at 6 PM. It was good to watch a live band performance again. It was cool too that we got seats (8th row I think) and it was for free. No rowdy crowds, no sweaty and sticky bodies. Just plain good music. I guess the band would have wanted a rowdy crowd but too bad Ayala Mall was strict and there were a lot of security guards around. We can't even stand up to applaud, just shift in our seats and shout (and take pictures of course)!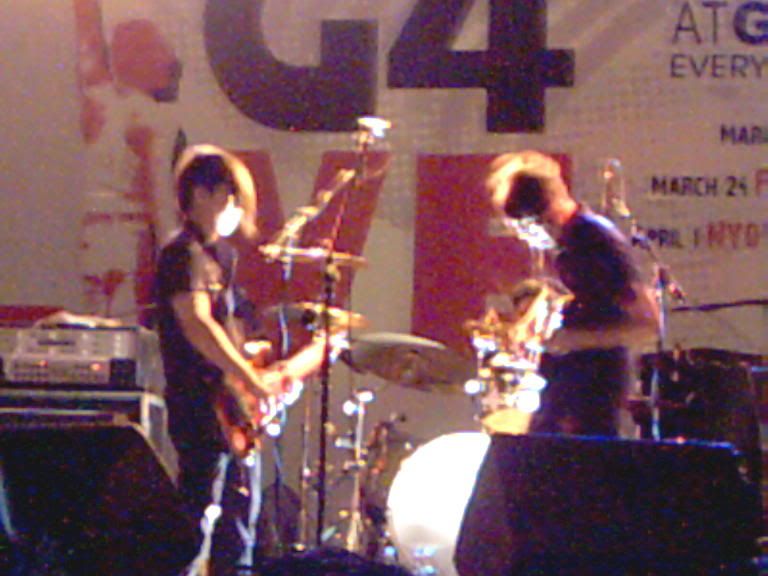 Click here for more Rivermaya pics