WAW! (in short). Haha!
[WARNING: long post]
It's Monday already and the weekend breezed through I haven't had the time to catch my breath yet and I'll be going to work again tonight.
I'm not complaining. I love my weekend! The only thing missing is my sister's presence and it'd be perfect. But she'll be here next week and I'm looking forward to that too.
Saturday morning after shift I went with some of my officemates for brunch then went to the mall to watch
Eragon
. My mom went with me so she met some of my friends too. I haven 't read the book so I don't wanna make a decent review. I like the movie. Although I think the lead character is a bit overacting, it's fine coz he's really cute. Wait, are the battlecries taken from the book? Coz my friend and I cringed whenever we hear the rhymes. It's just too... cheesy. Haha! Some actors were so-so but hats off to Jeremy Irons and John Malkovich! The effects were cool too!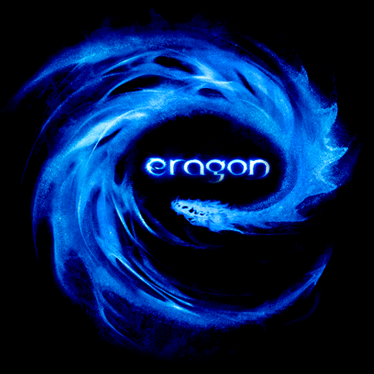 After Eragon, my Ma and I went home to freshen up then got my Pa to come with us to Mall of Asia. It was his first time to go there and it was fun. We saw celebrities and even politicians. We watched the last day of The World Pyro Olympics. The crowd was, I think, a million or so. I am not kidding. There was traffic in the nearby highways until the wee hours of the morning! Those who experienced the traffic can testify to this. The fireworks were awesome especially the Philippine exhibition. Ours was the best from all the displays I've seen.
[WARNING: rants ahead]
I just had 2 complaints about the pyro show. First, we waited for a looong, looong time for it to start. Then after the first display, we waited an even looooonger time for the second one. People got restless and some even slept. I can't help but nod off myself. My parents wanted to leave even before we saw the Philippine exhibition because of the almost 2-hour wait in between. What a hassle! I mean, I won't mind if it were free but people paid to watch it, they should have at least informed us what was going on and why it was delayed. My second complaint was the portalet! WTF?! I was lucky enough to pass by the toilets in the mall but since my father is old and is diabetic, he had to go every now and then. My gawd! There was only one portalet near us. Imagine that! ONE! There were at least a hundred people on line-- children, men, women, senior citizens combined! I mean, what were they thinking?! Whoever reads that has connections to the organizers, please take note. It'll be much better if they improved on this. Thank you.

flash




flowers
I had to rant. Sorry. Back to my story, I got nice pics and a long video. But since my phone memory was very limited, I ended up deleting the video of the Philippine fireworks display. Bummer! My parents liked it but the waiting sucked. After that we ate in Congo Grill coz we were so hungry. I was cranky too that I snapped at the girl who allowed someone to cut me in while we were on line for reservations. Yes, people crowded the mall after the show and all restos were full. We had to wait some more. We left the mall at about 2AM and ending up walking kilometers away because there were no public transportation. Crowds were also walking away from the mall. Good thing my Pa brought his foldable chair, at least he can rest in between. We walked until Libertad in Pasay. Yes, we did and at that time, my head was already spinning. I've been awake for 30 hours straight already.

puffballs




spikes


More pictures in my Multiply album.
I got a decent amount of sleep and the next day, I woke up and watched CSI reruns and 2 episodes from Lost. Then I met 2 of my college buds. We went out to dinner and hung out in Starbucks Malate for more up-to-date stories about ourselves. It was really fun. I missed them a lot and we're planning on a monthly meeting as long as schedules allow. I hope we'll get to do that. I got home about 1 AM and caught some sleep again. Today, I'm here blogging away. Now, I'm excited to experience next weekend! =)

Joan and Joy




Joan and Me




Me and Joy


More pictures in my Multiply album (Network only)