I have an almost-complete collection of
Nicholas Sparks
novels (except "At First Sight", his non-fiction "Three Weeks With My Brother" and the latest one, "Dear John"). I must say I prefer reading his books than watching their movie adaptations. My all-time fave Sparks novel would be "The Notebook" and I was disappointed with the movie. I didn't cry as much as I did when I read it. Haha!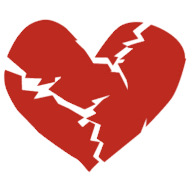 Yes, I am a sucker for love stories. I still am but I noticed I don't believe in the happy-ever-after anymore. I am currently reading "True Believer" and I freaked myself out when I subconsciously wanted the two main characters to
not
end up together. Geez... I found myself wincing whenever I found some lines cheesy, especially when the man becomes all romantic. I mean, is *that* kind of man still existing?! Is someone still willing to give up
everything
(money, career, etc.) for the one he/she loves? I guess I'm getting cynical about love. Oh no! Am I getting old?
Oh well, I guess I have to finish reading the book to see what the outcome would be. I have a feeling they'll end up together. Who knows? This novel would bring back my belief in "true love"?
Hah!
P.S.
I'm feeling better. Doctor said I'm ok but still wanted to clear my goiter suspicion... maybe when the company gives us the new (and improved) health card. Pardon any errors, I lack sleep and I'm in the office cafe blogging while waiting for my pay. Sheesh.