I've always wondered how it would feel to go and live in an entirely new city (or country) where no one knows me. It's like creating a new identity. People will make new impressions of me and I'll be a whole new "me"... Or maybe I'll just wander aimlessly without thinking about responsibilities, work and everything included in my everyday robotic state (a.ka. SSDD- Same Shit Different Day). Wouldn't it be awesome to be able to travel (maybe around the world) without thinking of expenses and obligations? Or go to a place I've never been before and be daring enough to eat food I haven't tasted and do things I wouldn't dare do under "normal" circumstances?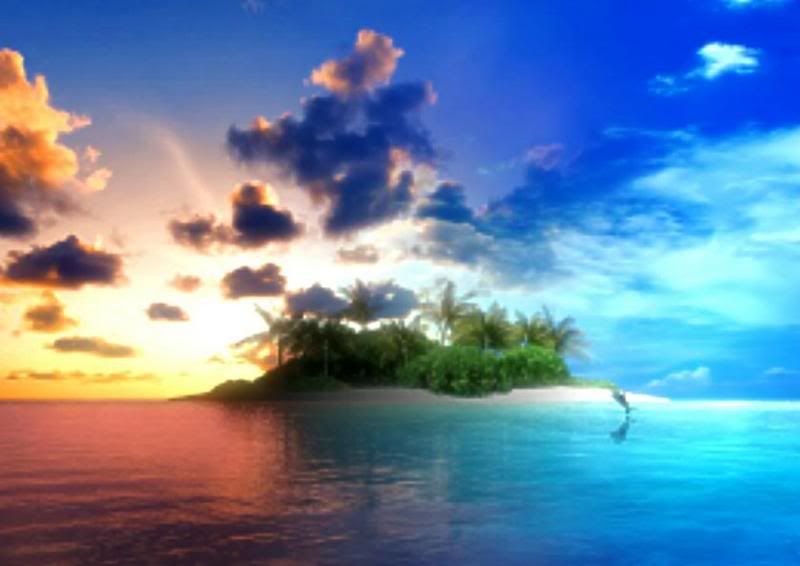 Then I am still and wait here in the silence,
Until you come and sit a while with me...
(You Raise Me Up)
I wish I am able to do that, but then what I could do is just
steal
a few hours in my day and pretend I'm in another place and time. I may read a book or watch a movie or stay in the bedroom and stare at nothing while listening to mellow or angsty songs or maybe get good company and goof out.
Yesterday after shift, I went with a few friends and pigged out in this seafood resto and I had a bottle of SanMig Light before 11 in the morning. After sharing laughs, sentiments and stories, we went to a videoke booth in a nearby mall and made more damage to our vocal chords (surprise surprise!). I also played hoops in Timezone for a short while since I am not tall to shoot hoops in a real basketball court (haha!). Oh yes, it was just a short time but during those moments I had fun.
I wish that feeling of escaping from reality would last forever, but now I'm back to the real world. It's a slow Sunday but I'm feeling the pressures again of being the family breadwinner plus he-who-must-not-be-named is making me feel lost again and it hurts. It may seem cowardly but I wish I could just get away.