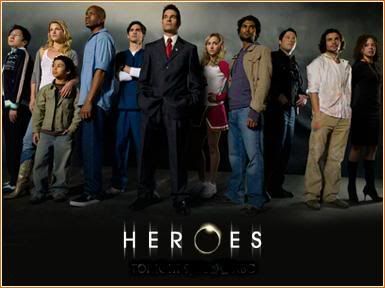 ordinary people with extraordinary powers
I've been hearing a buzz online about this relatively new TV program for the past few weeks. As a curious geek, I don't think I'm gonna let this die away without seeing for myself what the buzz is about. Before the Holy Week ended, my family and I already started watching
Heroes
and ended on the 17th episode. We even had marathons during weekends. We have our own favorite hero and I'm sure a lot of girls would agree that some heroes can be cute too.Hahaha!
My sister
even changed her Blogger layout and I changed
my moodthemes
because of this. Just goes to show, we like what they're showing and we can't wait to see more of what happens next.