Earlier today, I had breakfast with a couple of my girlfriends and we talked about the usual stuff. One of those usual stuffs is the topic about relationships in general and I remembered something that happened a few days ago.
I was compiling some papers needed to file my mother's Philhealth application. My sister and I saw my parents' marriage certificate. My sis noticed that my mother got married at the age of 26 and she turned to me and told me that I'm already 27. I actually didn't care about my age but I was a bit surprised too. I used to say that I don't wanna be too old to start a family because I want to have kids and see them grow up. Like in our case: my sister's the youngest and she's turning 21 but my father is already 65. I think it would be better if the age gap isn't that wide. If I'm gonna be a mother, I wanna see my kid grow up and enjoy his or her youth without me getting tired easily... but I guess it's a bit late for that. Hahaha!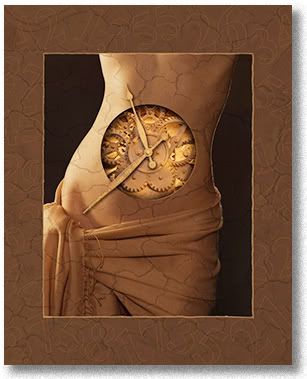 A few days from now, I will be attending a wedding of one of my officemates. I really think my age is ideal for marriage BUT in the course of my life right now, I am not thinking of marriage, commitment, (more) responsibilities and (happily?) ever after. I actually am quite content about my love life (or the lack of it). I am glad to say my biological clock is not ticking yet. I wonder why. Maybe it's because I have been supporting my family and I know how hard it is to a have a family of my own. When (or if?) I get there, I wanna be prepared physically, mentally, emotionally and financially. Of course, when I am prepared I wanna fall in love too. I have been single for some months now and love is actually a bit elusive nowadays. At my age and in my line of work, I am exposed mostly to gorgeous gay men and married/taken men so there is not really a lot to choose from out there. It's not that I am choosy. I actually fall in love easily but I get hurt easily too so I am just being careful.
I know a lot of my contemporaries feel the same way I do. Others may feel the other way around with their biological clock ticking and I don't blame them. I just think of the things I am enjoying now-- time I am spending with my friends and family, single (and free-flirting?) time and alone time, and I appreciate them. I get to focus on myself, the people I care about and things I love to do. Yes, I do miss the hugging, kissing and cuddling and all that. I miss the feeling of being in love. It is still one of the greatest feelings in the world, but I guess now's not the time. At the moment, I just think "Sex and the City" and "Thirty, Flirty and Thriving" (from the movie "13 Going On 30") and I'm ok. Besides, there are still a lot of (other) things to do during the cold and rainy days. Hahaha! =)