A couple of weeks ago, I would have imagined myself breathing the fresh air in Pagsanjan, Laguna. I probably would be stuffed with native delicacies and be taking pictures of everything and everybody. But then
the storm came
and circumstances did not allow me to make that imagination a reality. My friends from the office didn't push through with the swimming either, so I'm hoping I can go with them once that plan pushes through. Even the
Candy
event did not happen because of the weather, so I found myself stuck at home for
most
part of the weekend. I was glad the power is back on our part of the city since Friday afternoon. Our water supply didn't even stop during the past few days and I must say we are lucky. Though it was a struggle for me to go to work last Friday with most streets still dark. My shift starts at 11:30 PM, so imagine how scary that can be.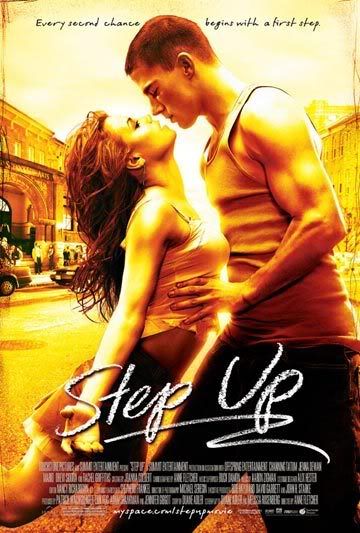 Yesterday,
my sister
and I went with some of my friends and just roamed around the mall. It was frustrating when I couldn't find an ATM to get some cash coz I was broke. After going to another mall to find a working ATM, my sis and I ended up watching
Step Up
because (1) there was no other movie that caught our fancy, (2) we didn't wanna go home yet and (3)
Channing Tatum
is the leading man. I first watched him in
She's The Man
and thought he was really gorgeous. But I never thought that Abercrombie & Fitch model could dance. OMG! He can really dance and shake his thing! The movie reminded me of "Save The Last Dance" (starring Julia Stiles) but I still like it. Yes, I'm biased because of the leading man. Haha!
Now, I'll be home probably the whole day today. It's gonna be a quiet Sunday and I'm blogging away. Have a blessed first Sunday of October everyone!