Christmas is in the air, at least in the office. I just got my supply of ham, hotdogs and cheese for Christmas from the company and it was a surprise! I just learned that it is a yearly thing there. We also have this exchange gift thingie in the office with a gift about P300-P500 worth for whoever's name we picked. I don't even know this guy I picked but I'll be watching out for his wish list. I was thinking what gift I wanted. I thought maybe a book but then decided against it because I still have an unfinished "Abarat 2" in my book case. I guess it's either: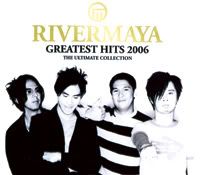 Rivermaya's "Greatest Hits 2006: The Ultimate Collection"


or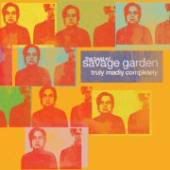 Savage Garden's Greatest Hits album "Truly Madly Completely"
They're P450 each so I think whoever picked me will not have a hard time buying that gift. Well, I have lots of more expensive items in my wish list, but let's not go through that coz I'd just get frustrated. Hehe!
Having a public blog sometimes has it's downsides since one cannot control the people who get to read what I write. Although I try my best to generalize the topics and not mention specific names, sometimes my entries would still contain hurtful things, especially to the guilty ones. I was thinking of deleting some of my entries to avoid feuds, especially family feuds, but I thought it's my blog, so I can write anything I want.
I had a chat with
a friend
yesterday and gave me this quote (edit) from
this cool site
:
I am going to leave the post up because it's now part of this site. You get to see all of me. The good, the bad, and the ugly. To remove it would be hypocritical.
Hear, hear!