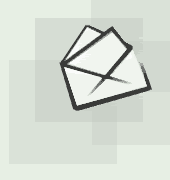 Got a mail today, which caused a stir at home. It was an invitation to a cousin's wedding. I appreciate the fact that we are still remembered, but I know it was a half-hearted invite. They know we couldn't afford to all go to the province, then why reserve 5 seats for us? It felt like a mockery of some sort. Too bad coz I miss those cousins and those times we spent together. A lot of things have happened for years now. I don't want to go into details but to sum it up, since my family sank lower in the social status, some relatives don't think we are worth knowing. We used to enjoy staying in the province and spending time with them. Those were the fun times when everything seems fine and dandy because we can afford it. I wonder why there are people like that. I mean, people who would only like you for your money and leave you if you can't buy them fun times.
I thought fun times are supposed to be made, not bought.
I just hope they don't get friendly if... no, make that WHEN we rise from this challenge in our lives. Of course, I still thank those who stayed true to us despite the fact that we're not rich.
But then again, here's to another year without a Christmas tree, another year without leaving for the province, another year with no family reunions whatsoever, another year of just us 5 here at home.
Come to think of it, 5 of us makes my family complete and the fact that we're together this holiday season is reason enough to celebrate. :)