...until July 16, 2005.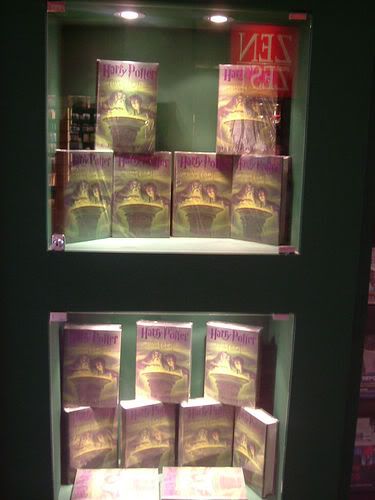 window display of A Different Bookstore, Glorietta 3, Makati
Indeed I have opened one today. but it's not my copy. If I were a rich Potter-holic, I would have bought my own, but since my collection is composed of paperbacks, I have to wait for the paperback to purchase one. I have read some spoilers online and I can't wait for next year! Aaaah! Would anyone be able to lend me a copy?
If not, I will be tempted to get a credit card and sell the book after reading it. Hahaha!