First of all, thank
you
for the card and beautiful post cards. Got the mail today. I love them! Also, I was not supposed to blog today but
you
asked for it. Hehehe! So, here goes...
I don't know why despite sleeping at least 6 hours everyday, I still feel tired and sleepy at work. Maybe it's psychological. Well, if only I can fast forward the days, I wish it were Saturday already. Although I don't want it to be my birthday yet...
I am so excited! I make sure
it
inspires me to finish the day's work. I've been reading
the author's journal
and he has been writing about his experiences in Singapore. I wonder what he's gonna write about the Philippines. I am actually quite anxious. During the volunteers' meeting, we were hoping it won't rain or there won't be any rallies or an EDSA 4 of some sort. *shudders at the thought* I hope his experience here will inspire him to write a book. Hehe!
I was also wondering how I wanted to look like that day... Oh, I don't think I have much of a choice to wear a costume coz I will be wearing a black volunteers' shirt. Haha! If only I knew how to put some makeup to look like this: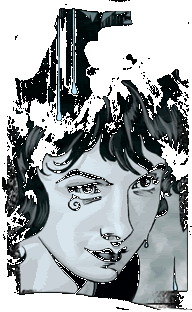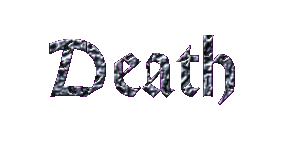 Finally bought myself "Smoke and Mirrors". It's
one of my birthday gifts
(hehe) to myself. It's the first Gaiman book I'll ever get to read
with his signature on it
! Wa-hoo! =)
Smoke and Mirrors