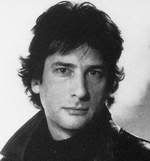 Neil Gaiman






BOOK SIGNING SCHEDULE OF ACTIVITIES




July 9, 3pm-8pm (Rockwell Tent)
20-minute book reading
Discussion / Q&A
Showing of 13-minute clip from "Mirrormask"
Book Signing


July 10 (Fully Booked, The Promenade, Greenhills)
20-minute book reading
Book Signing


July 11 (Fully Booked, Gateway Mall)
20-minute book reading
Book signing

Last weekend was so busy that I was not able to attend the first orientation for the
Neil Gaiman
"The Gathering" Volunteers on July 9. I am one of the ten volunteers and since it was a short notice, I did not sacrifice my family for my geeky cravings. Good thing there's another orientation next week and my Saturday's all cleared up for that. Can't wait! Fully Booked is going to give us free t-shirts as well! I am actually thinking that I'll be coming from a work shift of 11PM to 8:30AM and I'd start volunteering from 10AM until 8PM. Yaiks! But I'm still excited. I wish we, marshalls, will have time to meet and greet Mr. Gaiman too and I hope all you fans out there will behave yourselves, ok? =)
Ok, what have I done to prepare for
"The Gathering"
of Gaimaniacs? Oh no! I haven't even bought my "Smoke and Mirrors" yet! But I will this Saturday, before I attend the orientation so I could finally get my book signing pass. I have also submitted my questions to Fully Booked in case they choose one and have Mr. Gaiman answer it. I am not allowed to post the full schedule for July 9 (Saturday) but Fully Booked already announced that aside from the Q & A portion and the reading from Neil, he will also bring a short clip (about 13 minutes or so) of
"Mirrormask"
and screen it for the fans. The film will be directed by Dave McKean and will premiere in the Sundance Film Festival this year. It will also be shown in the U.S. (limited release) in the end of September 2005.

Mirrormask
July 10 is not going to be as hectic for me since I'll focus more on my family. I'll still be going to Mr. Gaiman's signing since I still have more books for him to sign, but hey, it's my birthday and I deserve to rest too. Hehe!
July 11 will be the press conference and writers' forum (by invite) and since I am one of those lucky ones who were able to sign up early, I'm getting an invite from the British Council from the mail! Whoopee! I am not missing that. I even filed for leave from work.
So, now you know why I can't help but wish it were July already. =)
P.S. At least this gets my mind off from the routine night job and the upsetting news from the not-so-credible-anymore Philippine President. Hmph.