Cat-lovers out there, hear ye! Hear ye!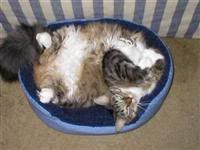 This post is an unpaid advertisement for my friend,
Neko-san
(not her real name. Haha!) This is actually voluntary on my part. She is in need of people who can provide a caring home for her pet kittens. There has been a recent population explosion of the feline community in their household. For more info and for her contact number, please check out her
blog
(title means
cat's house
). Free delivery (but I think only within Manila or in Paranaque, if I'm not mistaken). :)

Thought of taking a pic while I'm halfway through the book...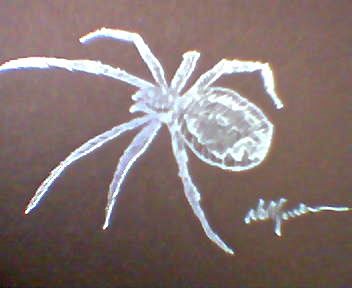 hardcover. Anansi Boys. Neil Gaiman.
taken using Nokia 6610i
Gotta love that 7-legged spider! :)